Artist: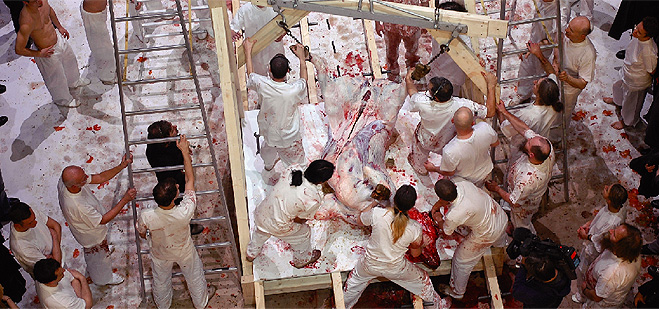 As a performance artist, painter, composer, and writer, Nitsch developed his controversial performances known as "action" from the 1960's and worked as a leading figure of Vienna Actionism. Drawing on religion, philosophy and psychology, Nitsch's work stepped outside traditional categories of genre and is often considered to be both ritualistic and existential.
In the late 50s, Nitsch developed the concept of the "Orgies-Mysteries Theatre", which is a total work of art appealing to all senses, celebratory and life affirming. Staging nearly 100 performances between 1962 and 1998, his "actions" have become more and more elaborate over the years.
Nitsch's first solo exhibition in YAMAMOTO GENDAI features painting, installation, video and photograph from the performances over the years.