Artist: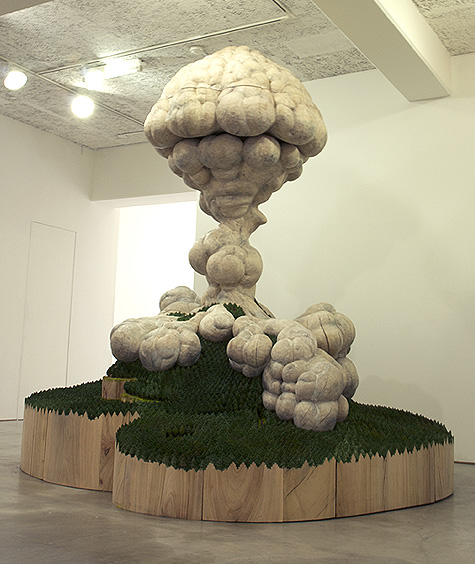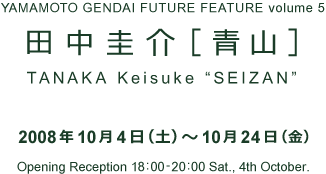 Born in 1976 in Chiba, studied sculpture in Tokyo University of the Arts, Keisuke Tanaka works mainly with wood engraving.
Tanaka uses a ten-centimeter square camphor tree and turns the 'carcass of wood' into 'rebirth of a mountain'.
The artist takes a new approach in sculpture as he 'paints' landscapes by carving off his wood. The work is colored softly with acrylic paints and appears to be pastoralic at first glance. 'Cuteness' could be found as his sculpture has resemblance with imageries seen in animation and manga. However the theme of his work is more relevant to life and death, as he considers one of his main motifs, mountains, to be somewhere life ends and begins.
His new three-meter cubed engraving takes us to a mountain where insects chirp quietly in the beginning of summer. As we look down from above of the clouds that float over the forest, we may get a sense of the view of God and the deceased up in the heaven.