Artist: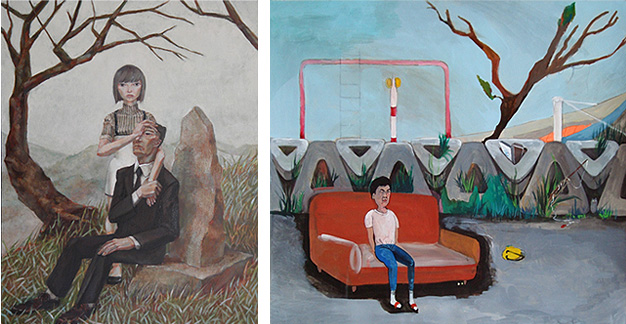 We are proud to present group exhibition "THE THIRD" (YAMAMOTO GENDAI Future Feature vol.4) featuring two emerging young painters, Kaori Kobayashi and Natsumi Hirakawa.
Conscientiously, Kobayashi depicts impassive figures in space that carry a disquieting atmosphere. Hirakawa paints strange yet humorous people in a daydream like environment with prompt brush strokes.
What appears to be ordinary at first glance is turning into something absurd and unfamiliar in their work. What failed to be recognized as neither "I" nor "you" revels itself quietly as "the third".