Artist: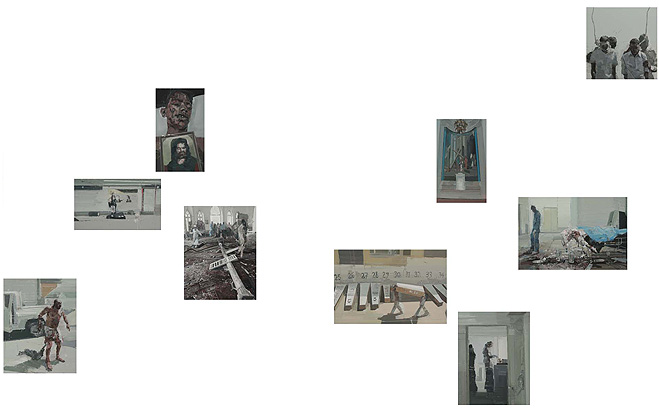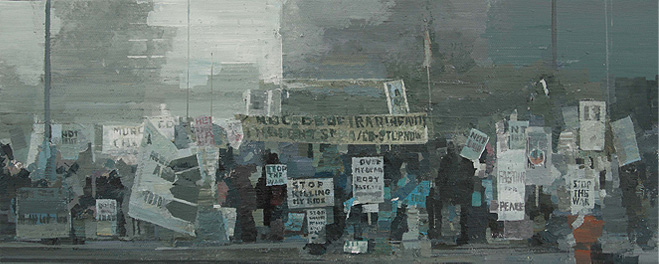 This is the first exhibition in Japan for Li Yan, a vigorous artist born in china in1977. His work has been collected by the Saatchi Gallery in London in 2008.
Most of Li Yan's works consist of groups of 25cm paintings based on daily images people see through media. With the use of his delicate colors and the refreshing touch, he draws a wide range of issues derived from violent scenes of war and cruel incidents, to fragments of the most ordinary of lives.
The artist cuts the original order of broadcasted information, and rebuilds-up a new group of images like an editor. In doing this he is presenting a more effective way of looking at the original topic. He reconstructs a media subject that is likely to be captured in a fixed way for his own understanding.
For Li Yan, reality is something that is always fluid. Therefore, his aim is not to find the 'truth'. However, personal reality does exist. His approach presents a possible path for each person to find their own truth. Meaning exists on this path itself, if thoughts reach a new sphere and people become aware of their own truth during this process.
Li Yan exhibits a group of small works divided by topics. The size of the works is also an important matter. Working on small scales enables a direct and immediate approach to his wellspring of ideas and ultimately, to his images.
The images are like scattered fragments, placed regularly, and asymmetrically. They are connecting themselves like bricks constructing a building, together creating one whole concept. All the while, each one of them whispers to us with a strong presence of it's own.