Artist:Motohiko ODANI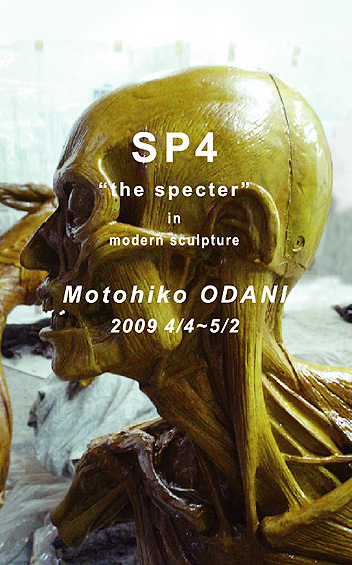 In this exhibition, Odani is proud to present considerably the fundamental subject matters of sculpture, a life size equestrian statue and a female nude.
In a closed-up environment of the East, the expression of human body in Japanese modern sculpture was constructed under the influence of Western masters such as Rodin.
According to the artist, the bodily expression in sculpture carries a sense of value devoted to the West, and this devotion still firmly exists today. In a sense, the Japanese modern sculpture has became a field of 'zombie'; the mute and will-less dead only with the semblance of life.
As a contemporary artist, Odani aimed to dedicate a timeless quality to the aged motifs by recreating them with another interpretation. This interpretation has nothing in common with the traditional equestrian statue or female nude sculpture that generally praised the brave and beauty.
Taking 'zombie' as a keyword, Odani's concept was to 'sculpturize the zombies exist inside the mind'. This concept is fostered by the suspicion that the 'ego' within each person as the one and only unique existence may be treacherous, and that one's behavior may be controlled by numberless 'phantoms (zombies)' wonder around inside his brain between thoughts. Odani's sculptures visualize the phantoms' vision.
The horse ridden by an aged knight is rusting away with eyes wide open and every muscle exposed. The female stands transiently on her tiptoe, her body tinted with red from blood vessels and an uncanny expression on her face.
The artist deliberately chose the typical subject matter of traditional sculpture, and the outcome is something cannot to be ignored.