Artist:Edgar MARTINS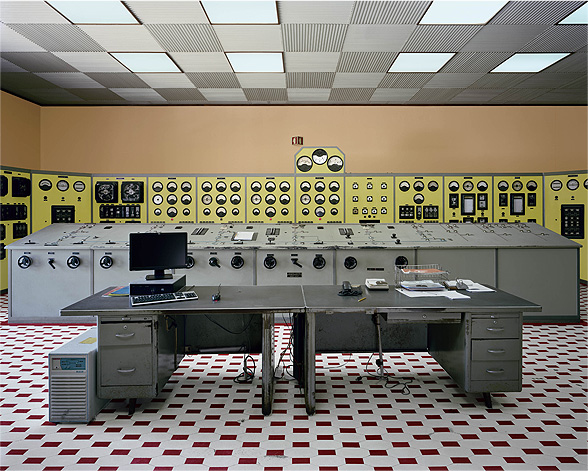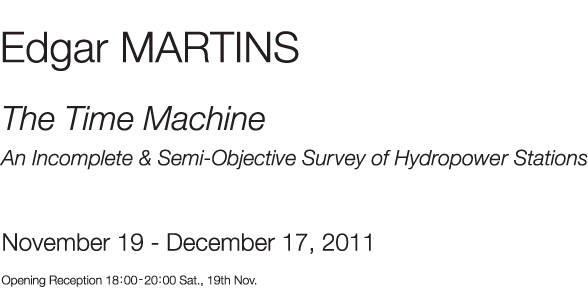 YAMAMOTO GENDAI is pleased to announce "The Time Machine: An In complete and Semi-Objective Survey of Hydropower Stations", a solo exhibition of photography by Edgar Martins through November 19th until December 17th, 2011.
Edgar Martins was born in Portugal in 1977, and grew up in Macau until 19. He graduated from The Royal College of Art in 2002, and now lives and works in London. Last year, his extensive solo exhibition was held at Centre Culturel Calouste Gulbenkian in Paris and has attracted great deal of attention across Europe. He has been subsequently selected as one of the artists of Macau Pavilion in the 54th Venice Biennale this year.
Making the first major presentation of his works in Asia, this exhibition features selected works from a series of the same title "The Time Machine: An Incomplete and Semi-Objective Survey of Hydropower Stations", structured as a topographic survey of a number of hydraulic power plants throughout Portugal. They were built consecutively between the 1950's and 1970's when the nation saw the bright prospects of the future through the rapid economic growth and radical transformation of its social structures. Once operated by more than 200 workers just 50 years ago, these mega-structures are now largely automated and regulated from a remote center, leaving no more than half a dozen people on site, including specialists, cleaning and security staff. Martins imperturbably observes the broken promises of the future in the neglected facility and vacant spaces through his photography, and gradually reveals the strange debris of modernity.
This project has been originally funded and made possible by the EDP foundation, Portugal.