Artist:Yasuyuki NISHIO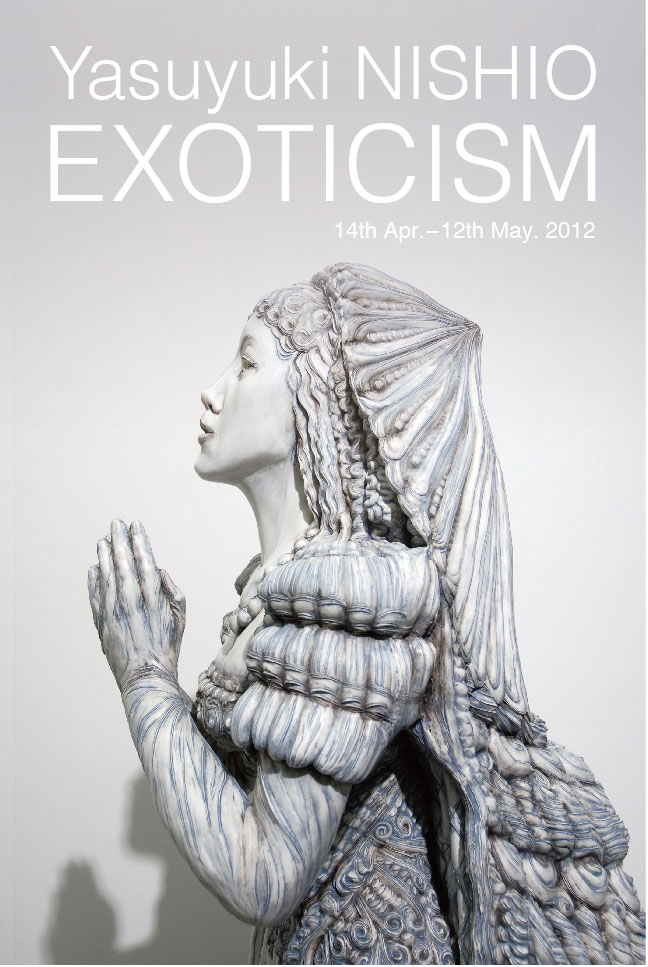 YAMAMOTO GENDAI is pleased to announce "Exoticism", a solo exhibition of latest works by Yasuyuki NISHIO, on view from 14th April through 12th May 2012.
His solo exhibition "DROWN" in 2009 attracted much attention for the works to visualize the imaginative process of human body transforming to aquatic, initiated in reaction to the tsunami following Sumatra-Andaman earthquake. The incident was a striking reminder that water is essential yet extremely threatening to human life, which lead Nishio to an idea that human maybe able to survive this threat by becoming capable of living in water.
After three years, Japan has encountered an unprecedented earthquake catastrophe. Not only the threats of the massive earthquake and following tsunami but this event also left people with the continuing threat of radiation resulted from the collapsed nuclear power generators of the affected region. In the forceful reminder of fateful crisis of the nation, Nishio contemplated his origin and himself as a Japanese. In the latest works in the exhibition, the artist reconsiders Western classical decoration of which nobody questioned the historical superiority, by reversing the concept of exoticism, a perspective of the West as a cultural center to the foreign.
This exhibition will feature a sculpture of a tool as an extension of a body in a form of real-scale car in Victorian decoration, a statue of praying woman as a spaceship to seek salvation in space with the visual vocabulary of the time when space was yet to be discovered, and a relief with narrative elements in reference to "Shoujo Manga Manga (Girls' Comic)", which distortedly evolved from the mixture of Japanese and Western aesthetics, among others.