Artist: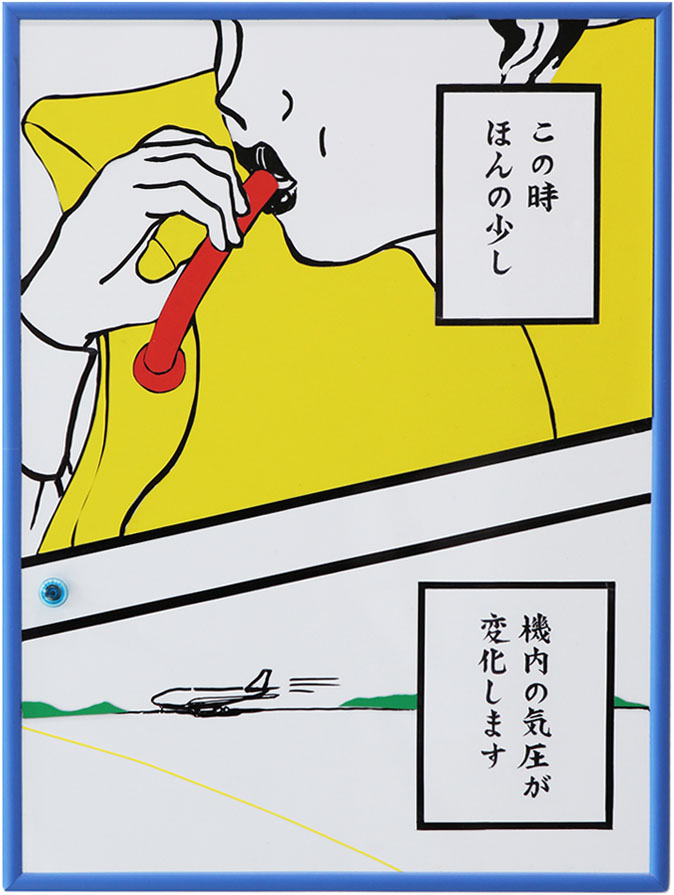 Manga has a tremendous influence on the making of Tomoko Fukushi's works. Just like most boys and girls in Japan, she first became familiar with Manga in her childhood, and would draw dreaming to become a comic artist. While the artist later made a number of paintings and received Ph.D in Oil Painting from Tokyo University of the Arts in 2005, she has also attempted new approaches like distributing her own comic Lucky☆Lucky to friends by fax and exhibiting comic works and paintings mixed and adjacent to each other.
Structure and grammar of Manga have been eagerly incorporated in the recent works of Fukushi allowing her to create her unique way of expression; she makes drawings on white boards, tools originally made to write down messages in daily life, using comic methods like panel layout and inner speech.
Fukushi is the 2012 winner of ART IN THE OFFICE, a public competition for contemporary art sponsored by Monex Inc. An installation of 7 works take off/landing is currently on view in the press room of its headquarters. The artist saw the room as an airport lounge and arranged artworks related to airplane and airport, and examined ordinary binary matters such as right and left and landing and take-off through her uniquely cynical perspective.
In the new installation for this solo show at YAMAMOTO GENDAI developed in conjunction with the Monex exhibition, the artist attempts to "see the gallery as a fictional airport and express subjects that appear through boarding procedures: borders between inside and outside, and safety and danger, individual identities and the pre-boarding time when excitement and anxiety coexist."