Artist:

Group Exhibition exhibition "Art/Domestic:Temperature of the Future after Takashi Azumaya"
AMAMOTO GENDAI is pleased to announce "Art/Domestic: Temperature of the Future after Takashi Azumaya", a joint exhibition with ARATANIURANO. In memory of curator Takashi Azumaya, who passed away last year, this exhibition is curated by art critic Noi Sawaragi, who long maintained professional and friendly relations with the curator, and presents works of five artists selected by Mr. Sawaragi.
In 1999 Azumaya curated "Art/Domestic: Temperature of the Time" at Setagaya Art Museum, marking a historical point in Japanese art. Succeedingly he was involved in the foundation of a number of events and institutions to later become central in the art scene of Japan's metropolitan area, such as Yokoyama Triennale, Tokyo Opera City Art Gallery and Mori Art Museum, and eventually started his own practice. His achievements as an independent curator include "GUNDAM – Generating future", which first opened at the Suntory Museum in Tempozan and travelled to a number of museums throughout Japan between 2005 and 2007. He was one of the curators of Busan Biennale 2008, where his ability was first recognized internationally, and was appointed to director of the biennale in 2010 receiving much expectation for his career inside and outside Japan. He was an unusual multi-talented figure, being not only a curator, but also a author, a musician, an artist, and a performer. What future we who live in the present shall lead, thinking the future Azumaya envisioned. Through the works of artists who have been engaged in expression feeling the temperature of the time, we hope that this exhibition will be an opportunity to have such thoughts on the future.
ARATANIURANO
YAMAMOTO GENDAI
Curator|Noi SAWARAGI
Artists|Shuji AKAGI, Daisuke TAKAHASHI, Kota TAKEUCHI, Taisei YOSHIMURA and Takashi AZUMAYA
Special Thanks|HARMAS GALLERY, SNOW Contemporary
Performance|
Wednesday, 16th October at YAMAMOTO GENDAI
Open: 19:00 Start: 19:30 Admission: 1,000 yen (with 1 drink)
Performance by Fuyuki YAMAKAWA
"Ensemble/symposium/co-work" with the dead, using Takashi Azumaya's last work "DIE IN"
Live Streaming DOMMUNE|
21:00-, Wednesday, 9th October
Guest: Noi SAWARAGI, Fuyuki YAMAKAWA, Yutaka YANO
http://www.dommune.com/
---
Noi SAWARAGI
I don't know how many years, how many decades or how many centuries it will take, but one thing I want those who will live in the time free of nuclear power generation to know. "Even when nuclear power plants were in use, there were many people who were against them." Although in a limited little number of characters, the one who wrote and those who forwarded this message are the ones who had expressed their opposition.
Takashi Azumaya @AxZxMxYx on twitter 2012/4/11 (translated from Japanese)
This exhibition is to dedicate to independent curator Takashi Azumaya (hereafter Azumaya), who happened to end his own life on October 16 last year. We first met when he came for a question with enthusiastic and challenging look on this face after my guest lecture at Tokyo University of the Arts. He was still a student there. It was still 1990, before the publication of my first book "Simulationism". Thereafter my association with him lasted for more than twenty years with twists and turns along the way. When I began specific actions towards Japanese art scene at Röntgen Kunst Institut, which existed then in Omori, he was already one of the familiar faces at the place. When I curated "GROUND ZERO JAPAN" at Contemporary Art Center / Art Tower Mito in 1999, the year at the turn of the century, he frequented the museum from the installation period. After this we co-curated a number of exhibitions including Ohtake Shinro's "Dub-kei" at Kirin Plaza Osaka, the center of art scene in Osaka at the time. When I formed an anti-war unit "Korosu-na / Do Not Kill" in opposition to Iraq War that started in March 2003, he would join us in a leather jacket with his black single string guitar every time, even in a rain storm. I wonder how many nights we drank and sang away. To me, Azumaya was a friend, a fellow, and someone like a little brother.
And he is no longer in this world. I would never see him again, no matter where I look for him. But that is why I firmly made up my mind to take the offer to curate this exhibition.
*
"Art/Domestic: Temperature of the Future after Takashi Azumaya" neither presents a group of artists whom Azumaya had closely worked with, nor is an exhibition reconstructed from interpretation as true as possible to his ideas. Such is impossible. Instead, making an introduction with the short text Azumaya left on twitter immediately after the earthquake and nuclear incident, I have selected a completely new group of artists and initiated an exhibition. I accordingly titled the exhibition "Temperature of Future" after Azumaya's first curation "Temperature of the Time" (Setagaya Art Museum, 1999) (=after 1). It is because I attempted to once again measure the temperature of the time, in the world Azumaya has disappeared (=after 2). Also, this single word "future" makes reference to "GUNDAM – Generating future" (Suntory Museum in Tempozan and other locations, 2005), another exhibition that represents the work of Azumaya.
Azumaya preferred to call himself an independent curator. In Japan this does not sound familiar, however, I believe being "independent" had more stress than "curator" in the phrase to him. Being independent leads to the sprint of maverick, that rely on himself. In fact, Azumaya was a maverick curator. He never served any organization, always interacted with everyone without discrimination, travelled time and place like a blues man, and disappeared in the end.
Let us have Azumaya germinate again into our "future". Let us wait for him to become a flawless baby again, and resurrect soaked in blood. This exhibition aims to grasp the frist sign of the way. (August 23, 2013)
---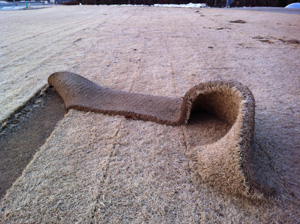 Shuji Akagi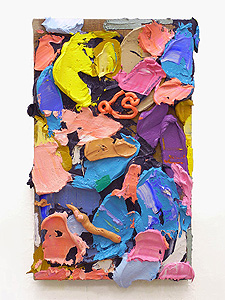 Daisuke Takahashi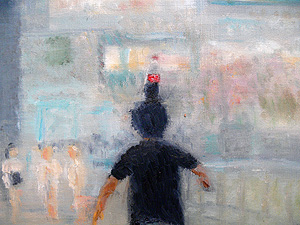 Kota Takeuchi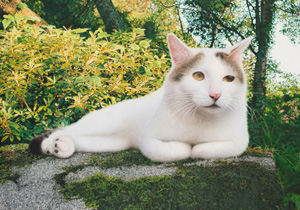 Taisei Yoshimura