Artist: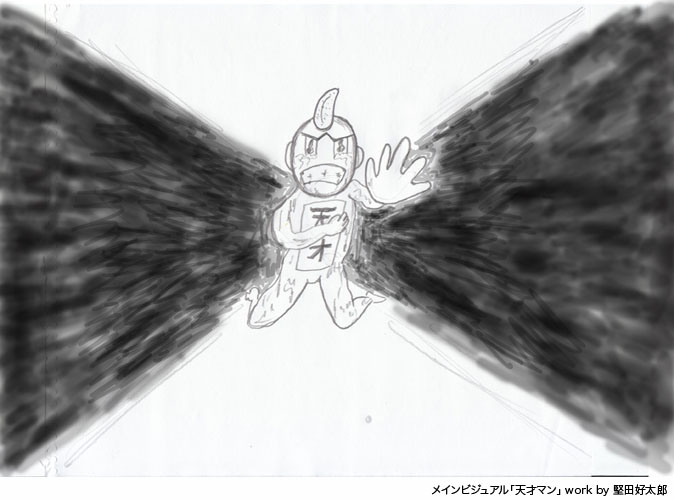 YAMAMOTO GENDAI Future Feature is the irregular intermittent series, features rookies or emerging artists having various possibilities from the free intuitive viewpoint, besides the gallery artists' exhibition, considered with the primary gallery's obligation, to introduce up-and-coming artists and movements questioning social issues synchronized with the time.
TENSAI High School!!!! is the contemporary art class of Bigakko in which Ryuta USHIRO the leader of Chim↑Pom teaches, with the basic ideology 'Art is no holds barred mixed martial arts, the field that anyone can deserve the right to participate in, if the ones understand the rule for that'.
TENSAI High School members are fluid, mainly in 20's UHIRO's third-generation-students, continuously present their works diligently.
In the group exhibition TRANS ARTS TOKYO at the former building of Tokyo Denki University in last October, they received much attention for maximizing its distinctive space and expressing reality in present time.
*Notice: There is an artwork automatically takes photos of the visitors and uploads them to twitter.
If you do not wish to be photographed and tweeted by this, please use the stair on the side of the elevator.
TENSAI High School – Introduction
Text by Ryouta USHIRO(Chim↑Pom)