Artist:Naohiro UKAWA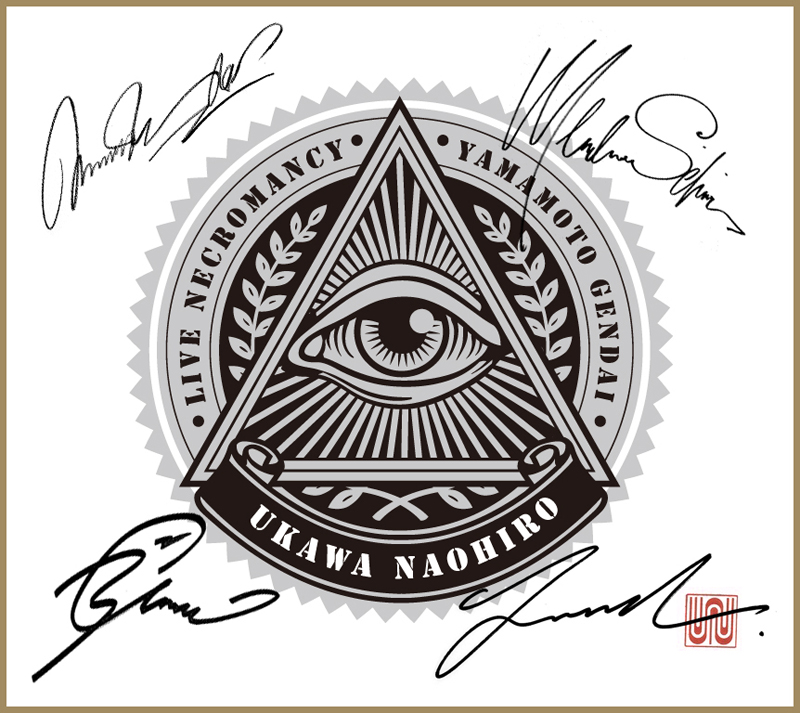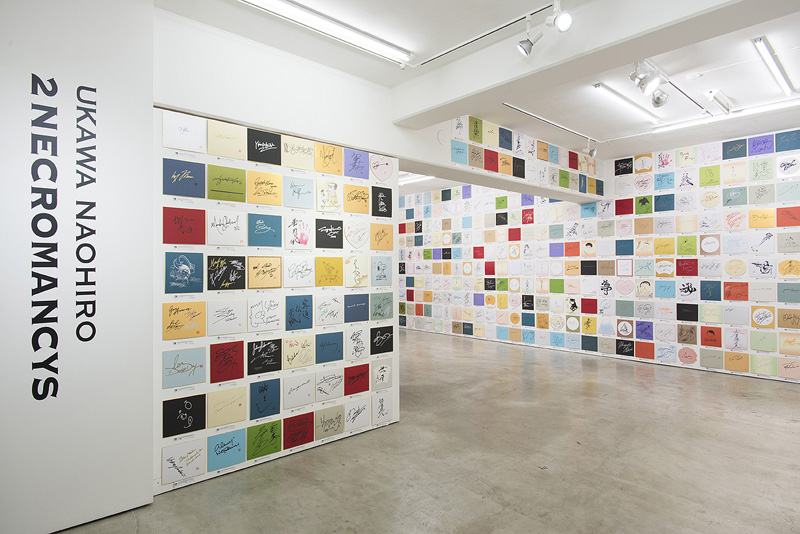 Naohiro UKAWA solo exhibition "2NECROMANCYS"
2014/01/25(Sat) – 2014/02/22(Sat)
Gallery opens regular hours from 11:00.
Event preparation will start around 17:00 and seating will be provided on a first-come first-served basis.
Guest: Kyoichi Tsuzuki (editor / photographer)
Born in Tokyo in 1956. After serving as an editor for POPEYE and BRUTUS magazines, Tsuzuki published a 102 volume contemporary art book "Art Random". Eversince he has been writing and editing gin the fields of contemporary art, architecture, photography and design. His well-known publication includes "TOKYO STYLE" (1993), "ROADSIDE JAPAN" (1996), which won him the 23rd Ihei Kimura Award, among other numerous books. He currently publishes a mail magazine "ROADSIDER'S weekly" every Wednesday. (http://www.roadsiders.com/)
YAMAMOTO GENDAI is pleased to present "2 NECROMANCYS", a solo exhibition by Naohiro UKAWA, from 25 January through 22 February 2014.
Not only as an artist but also as a graphic designer, a VJ, a music clip director, an author and a professor, Ukawa has been actively engaged in extensive fields of culture, overcoming the existing structures of fine art and mass culture from a critical perspective towards the time. In March 2010, Ukawa started an online live-streaming channel "DOMMUNE" and ever since has been delivering programs every night from Monday through Thursday. The live streaming consists of a talk program with guests unrestrictedly selected from all genres with Ukawa's much respect, and a music program by world class DJs and musicians who gather under Ukawa's network around the world. Over the years DOMMUNE has gained a distinctively large number of fanatic viewers inside and outside the country.
In this exhibition "2 NECROMANCYS", Ukawa attempts to communicate with, mediate and give existence to individuals that cannot be there in the gallery, through artwork as necromancy. Overwhelming existence of celebrities, who surely make appearances in the exhibition space through Ukawa's hands, welcomes the visitors, transcending the conflict between the original and copies, and the genuine and the fake.
"UKAWA'S TAGS FACTORY (THE FINAL) /1000 Counterfeit Autograph!!!!!!!!!! ~an exhibition of 1000 fake celebrity autographs by Naohiro Ukawa~" is the final update with additional 500 autographs to "UKAWA'S TAGS FACTORY!!!" held in Tokyo and Osaka in 2009. From a total of 1000 autographs Ukawa made by mediating famous individuals, the artist will exhibit as many pieces as possible to fit in the gallery walls. Created by artist Ukawa and presented at an equal price, these autographs re-examine our value itself as well as the values of autographed cards whose prices diversely fluctuate according to their rarity and the popularity of each author of different times and genres.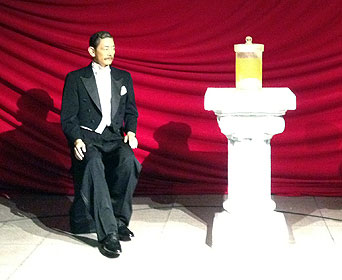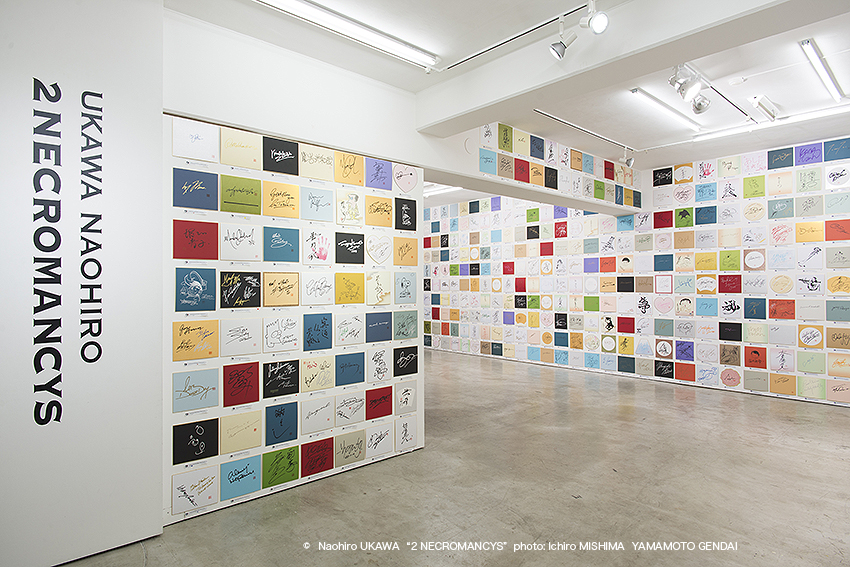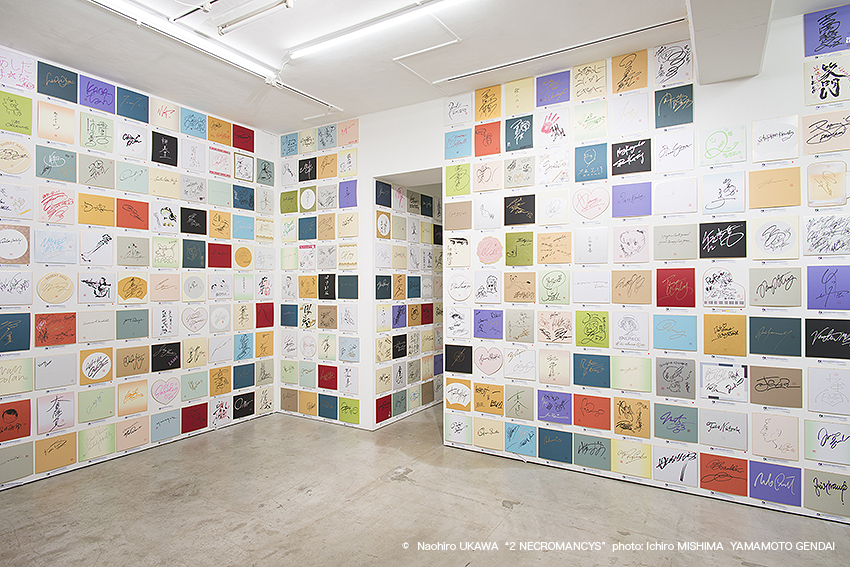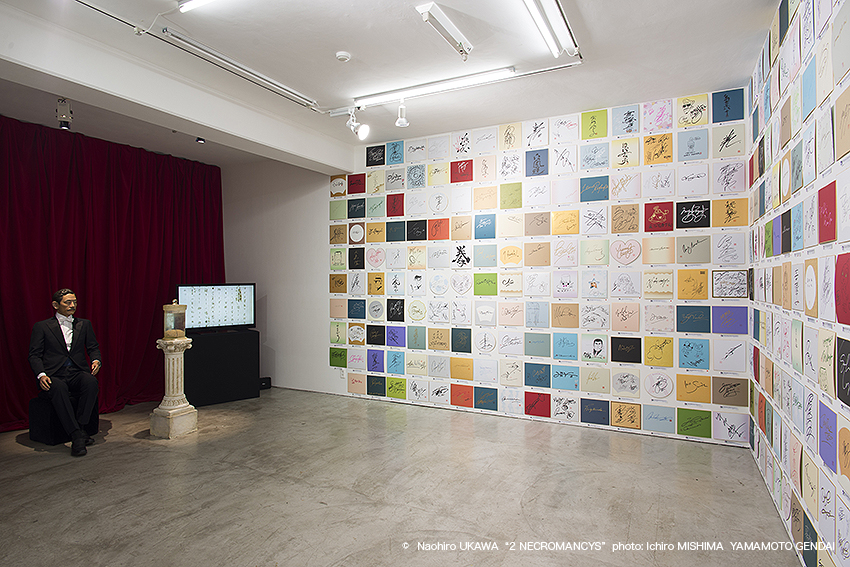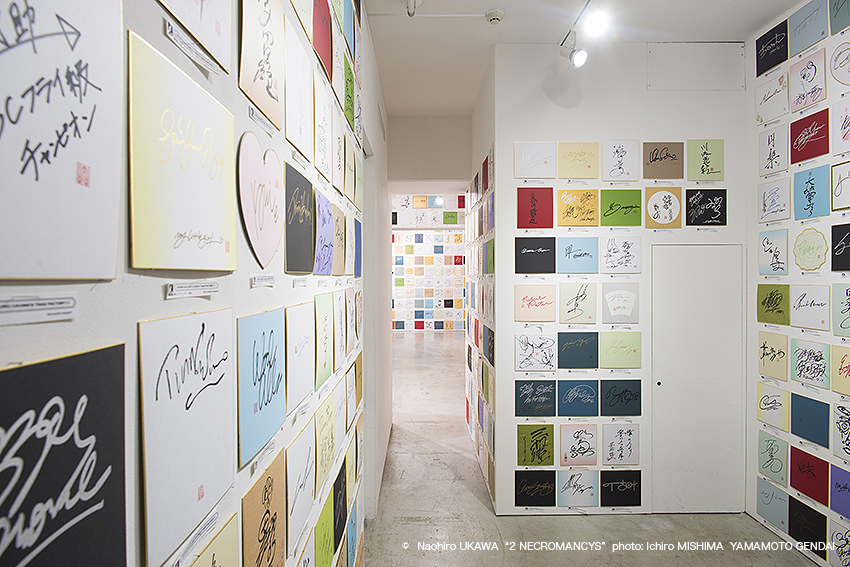 Also on view will be recreation of that shocking installation exhibited at "FREE DOMMUNE ZERO" in August 2012, which featured novelist Soseki Natume among others. By co-experienceing the perpetual foundation of Japanese culture Soseki Natume through a video created from his memento and reconstruction of his own voice with supporting reading of his manuscript by Etsuko Yakushimaru, this installation is to newly understand the significance of "presence and existence", one of the philosophical bases of Natume's literature.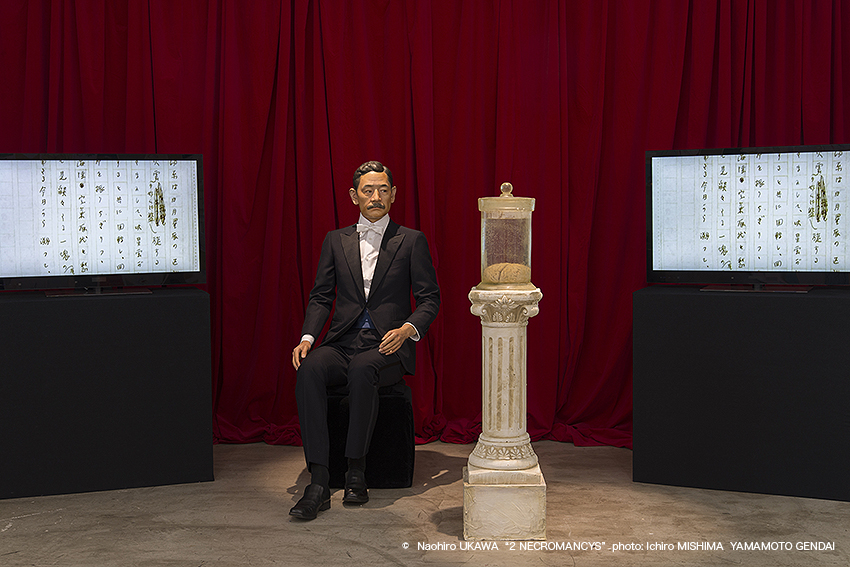 For the occasion of this exhibition, "UKAWA'S TAGS FACTORY!!!!" will be published in a book "NAOHIRO UKAWA 1000″ from 1000BUNKO. Book signing event by Ukawa will be held during the exhibition period to celebrate the publication of the project. Event details will be noticed in the near future.