Artist:Naohiro UKAWA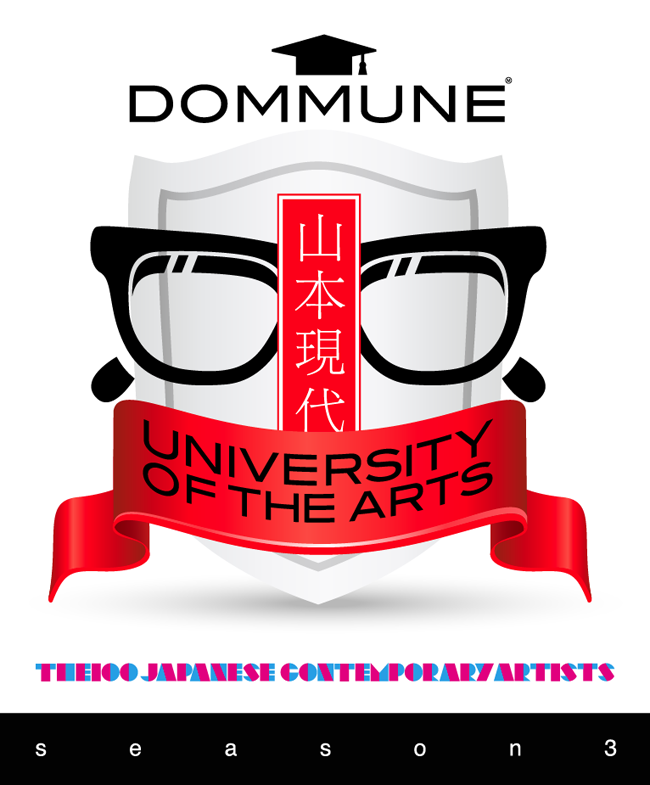 ©Naohiro UKAWA / DOMMUNE
Naohiro UKAWA DOMMUNE UNIVERSITY OF THE ARTS
「THE 100 JAPANESE CONTEMPORARY ARTISTS / season 3」
22nd August – 19th September, 2015
Reception for the artist : 19:30 – 21:00
Organized by DOMMUNE + YAMAMOTO GENDAI
Place:YAMAMOTO GENDAI *online live broadcasting also taken at DOMMUNE
3-1-15-3F, Shirokane, Minato-ku,TOKYO 108-0072 Japan
Gallery hours:11:00 – 19:00(closed on Sundays, Mondays and National holiday)
DOMMUNE online live broadcasting : 19:00 – 21:00(18:00 – 19:30 on August 22nd)
Admission : JPY1,500. | Free drink
DOMMUNE, organized and directed by Naohiro UKAWA, is an online streaming platform for broadcasting talk shows and live performances from the leading edge of culture to the world. Since its inauguration in March 2010, its viewers have grown over 10,000 per program and the total number of viewers has reached 45 million. Naohiro UKAWA is an omnidirectional artist known for his extremely wide range of creative activities as a video artist, graphic designer, VJ, writer, college professor, and "Genzai (just now)" artist among many others.
DOMMUNE's latest and ongoing project, THE 100 JAPANESE CONTEMPORARY ARTISTS features 100 leading artists whose distinctions are at the forefront and towards the next generation of Japanese contemporary art, and broadcasts live talk programs that thoroughly cover these artists' personal histories and artistic perspectives. In the satellite studio created in the gallery, live-streaming itself is conducted as performance art that is viewable anywhere in the world. After live-streaming, the show is archived and brought into the gallery's white cube, and made viewable exclusively as a part of the exhibition, along with the artists' original artworks.
THE 100 JAPANESE CONTEMPORARY ARTISTS was first presented at 3331 Arts Chiyoda in 2014, and has been included in In Our Time: Art in Post-industrial Japan, the current exhibition at 21st Century Museum of Contemporary Art, Kanazawa. Into the third term following the two institutions, this project continues to explore the intricately entangled issues of live and recorded experiences, and of aura and catharsis.
DOMMUNE UNIVERSITY OF THE ARTS「THE 100 JAPANESE CONTEMPORARY ARTISTS / season 3」
Featuring artists : Chaos*Lounge, Tatsuo MIYAJIMA, Tatzu NISHI, Tomoo GOKITA, Tiger TATEISHI
「THE 100 JAPANESE CONTEMPORARY ARTISTS / season 3」 online live broadcasting schedule
Co-organized by
ARATANIURANO
SCAI THE BATHHOUSE
Taka Ishii Gallery
DOMMUNE + YAMAMOTO GENDAI