Artist: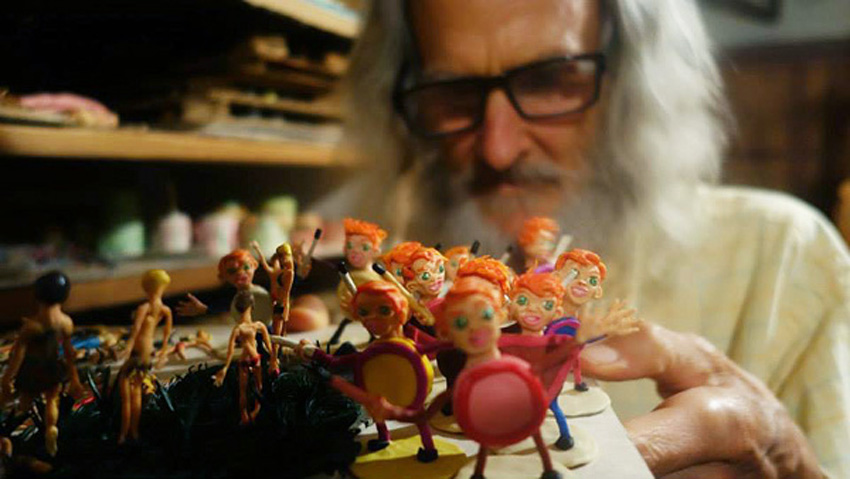 Bruce Bickford "Line and Clay"
2016/02/10(Wed) – 20(Sat)
Open daily from 11am – 7pm / Closed on Sunday and Monday
*We will open on February 11th.
Opening reception:2016/02/10(Wed) 18:00 – 20:00
Supported by NEWDEER and DOMMUNE
---

BRUCE BICKFORD! Here finally comes the awesome, biggest mystery in the world of animation!!!!!!!!!!! Seattle's delivery room of anima continues to give life to clay, and will travel beyond time and space to appear in Tokyo/Shirokane/YAMAMOTOGENDAI!!!!!!!!!!! Guts, bones and blood, and this world and another world back bridge to reincarnate, and this life and the before and the after slobber to metamorphose!!!!!!!!!! An ultra ancient civilization that has swallowed everything of the universe from Mu, Atlantis, Lemuria, to spirits and specters—that is the true identity of the color clay soiled continent named Bruce Bickford!!!!!!!!! Our view of life and death will be warped!!!!!!!!!!
Naohiro UKAWA (DOMMUNE)
---
YAMAMOTO GENDAI is pleased to present Line and Clay, an exhibition of works by Bruce Bickford from 10th through 20th February 2016.
Bruce Bickford is a legendary and leading figure in clay animation, and a prodigy with fanatic fans all over the world. Born in 1947 in Seattle, Bickford began to create stop motion films with a 8mm camera in high school, and went into more serious production of clay animation upon his return from service in the Vietnamese war as a Marine. In 1970s his works caught admiration of Frank Zappa, who soon featured Bickford for animation in his videos Baby Snakes and Dub Room Special. Bickford has received numerous video awards and was invited to Twin Peaks Festival, organized after the smash hit TV series by David Lynch, at Seattle Art Museum in 1998.
Following last year's Takamatsu Media Art Festival directed by Naohiro Ukawa, this exhibition will include Bickford's masterpiece 28 minute long clay animation Prometheus' Garden, along with another video, clay figures and georamas from the videos, and original illustrations from drawing animations and graphic novels.
We look forward to your visit.