Artist:Takeshi MURATA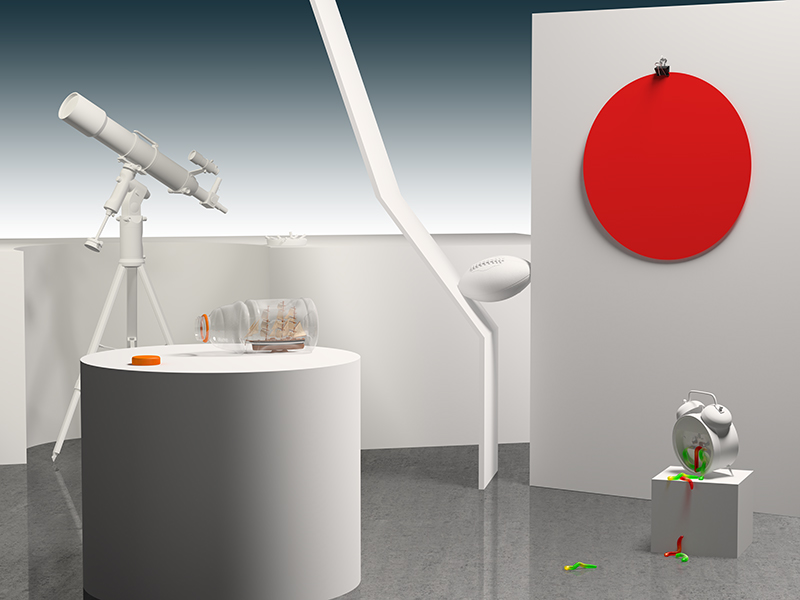 Electrolyte, 2012
Pigment print, H 161cm W 216cm
Takeshi MURATA  solo exibition  "Living Room"
2017/10/21 (Sat) – 11/25 (Sat)
EXTENDED to 12/22 (Fri) ※The extended exhibition will present another work by the artist.
Closed on Sundays, Mondays and National Holidays
Gallry hours: 11:00-18:00 (Tue / Wed / Thu / Sat) / 11:00-20:00 (Fri)
Opening reception: 2017/10/21 (Sat) 18:00 – 20:00
Takeshi MURATA (b.1974, Chicago, U.S.A.) earned his B.A in film, video and animation at Rhode Island School of Design and resided in New York before relocating to Los Angeles in 2016 where he currently lives and works.
Not only are his works represented by cutting-edge galleries such as Salon 94 in New York and Ratio 3 in San Francisco, but he has held a solo exhibition at The Hirschhorn Museum and Sculpture Garden in Washington D.C., and participated extensively in numerous international group exhibitions at major museums which include San Francisco Museum of Modern Art (SFMOMA), The Museum of Modern Art (MoMA) and New Museum in New York, Museum of Contemporary Art, Los Angeles (LAMOCA), Ullens Center for Contemporary Art in Beijing and the Museum of Modern Art in Warsaw, Poland.
Murata's video works playfully exist in between the world of digital innovation and analogue media, and he is known for distorting and manipulating videos into chaotic, but colorful geometry. Employing a vivid color palette and psychedelic animation patterns, his video work "Pink Dot" draws us into an illusionistic visual experience, while "I, Popeye" turns the cartoon character, Popeye into a protagonist in an imaginative love story with cynical reinterpretation. The sculptural animation, "Melter 3-D" which debuted at Frieze New York in 2014, controls strobe lighting that visualizes a hypnotic liquid metal orb and evokes an unusual sense of space magnificently for viewers. The combination of rendering and CG (computer graphics) software enables his hyper-real photographic prints to showcase several motifs in a landscape where they oddly lose their function, and even the texture, of instruments such as Trombone, Flute and French Horn, that we naturally know. Not only that, a smartphone with a cracked display, a deformed bicycle, a tumbled chess board and an animal fossil are sitting in the same frame, in an allegorical manner, vanity, once expressed, yet there to reflect various contexts and narratives in the contemporaneity from underground cultures, vandalism and consumerism, in a super-clean still life. Departing from the immaculate window display and product catalogues that fulfill our desire instantly, Murata's photographic prints quietly and nostalgically leave us in the uncanny environment within the images, exploring multiple layers of narratives. It often shows the reverse side of the computer technology, which is being developed to support our infinite imagination, where Murata builds a real-size model in a set to depict shadows of the objects and the scenery in a glass reflection with careful observation. "Night Moves", one of his many video works examines the mixture of the scanned images of his own studio completely cast into a black hole of the creation, where only digital technology makes possible its expansion to a cross-dimentional work.
Ten years after his previous showcase in Japan, the exhibition, Living Room, introduces Murata's works and practices widely, from the video works at the origin of his artistic career to the most recent photographic prints and fabricated objects inspired by Low Rider and decorated cars (DEKOTORA) coated with kitsch color-paints. These figures, in enormous size, are reflective of the avant-garde design group, Memphis Design from the 1980s, led by Ettore Sottsass, whose ideas saw society differently at that time, when modernism approached esthetics with functionality and rationality, using a living room as a good sample of showing social status and wealth. Along the same road as the one that Sottsass and Memphis Design reacted against, the slick and humorless design of the past decade, "Living Room", presented within the gallery undoubtedly acts to reveal Murata's ethos towards the post-modern design.
From the American popular cartoon to B movies, experimental films, disordered digital techniques and fabricated industrial objects popping out from his moving images, we encourage everyone to join us in this rare opportunity to view Murata's works, provoking our perspective on computer development and the physicality left behind.