Artist:UJINO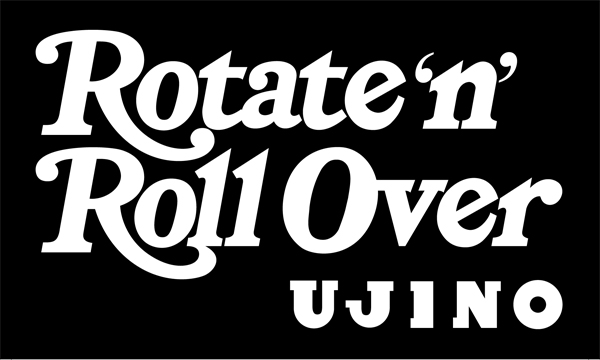 ©UJINO
UJINO solo exhibition "Rotate'n'Roll Over"
2016/03/05 (Sat) – 26 (Sat)
Open daily from 11am – 7pm / Closed on Sunday and Monday
Opening reception:2016/03/05(Sat) 18:00 – 20:00
YAMAMOTO GENDAI is pleased to announce Rotate 'n' Roll Over, a solo exhibition by UJINO from 5th through 26th March 2016.
UJINO is most known for The Rotators (*1), a series of sound sculptures made of home electric appliances such as blenders and power drills in assembly, and for large scale installations often built from pieces of furniture and automobiles. His artworks ironically embody the artist's perspectives on the rise of mass consumer society and modernization in post-war Japan, and his pure longing for American and British Rock 'n' Roll culture that had a substantial influence on his youth. His extensive artistic activities also include live performances with the sound sculptures all over the world.
After three years from his last solo exhibition, UJINO will present a new work PLYWOODY OZONE-SO which recapitulates the artist's activities and productions that began in 1990s. Entrance area will be set up as an visual analogue of Tokonoma (an alcove in a reception room of traditional Japanese house) and he will display latest works from Nippon Series (*2), a graphic sculpture series that consist of words in the Japanese Katakana writing system. Katakana letters are used for foreign words to substitute syllables of the words, and UJINO sees Japan as a grafted cultural tree that has grown by accepting foreign concepts through Katakana. This exhibition will also be a mini-retrospective of the artist's early works including Twenty One Century, the very first work of Nippon Series among others.
PLYWOODY OZONE-SO is a new piece that originate in a 2004 large-scale tank-shaped sculpture OZONE-SO. The new sculpture carries art shipping crates on its roof, and a sound system of The Rotators installed in the cockpit plays looped beats. "It's like a micro tea house inside, but beats from the stacked speakers can be quite loud. I appropriated the technology of Rock'n'Roll and combined home electric appliances and an electric guitar to make the sound system. " UJINO explains. Critical attitude of the new installation can be "quite loud", while the original OZONE-SO did not carry a sound system and was rather a silent tank presented at the time of endless war in the world in persistent discord.
We hope this exhibition will be an opportunity to witness how the pop and glittering TWENTY ONE CENTURY would reflect on PLYWOODY OZONE-SO now in 2016.
(*1) The Rotators series: a beat playing installation series made of universally available mass-products such as home electric appliances, motorcars and furniture, evolved from his earlier sound sculptures.
(*2) Nippon Series: a graphic sculpture series that consists of highly modified typefaces of Katakana, a letter system mainly used to imitate syllables of foreign words to incorporate into the Japanese language. This series has been developed based on the artist's understanding that Katakana words are used to mediate unfamiliar concepts associated with foreign words in order to receive them.