Artist:Group show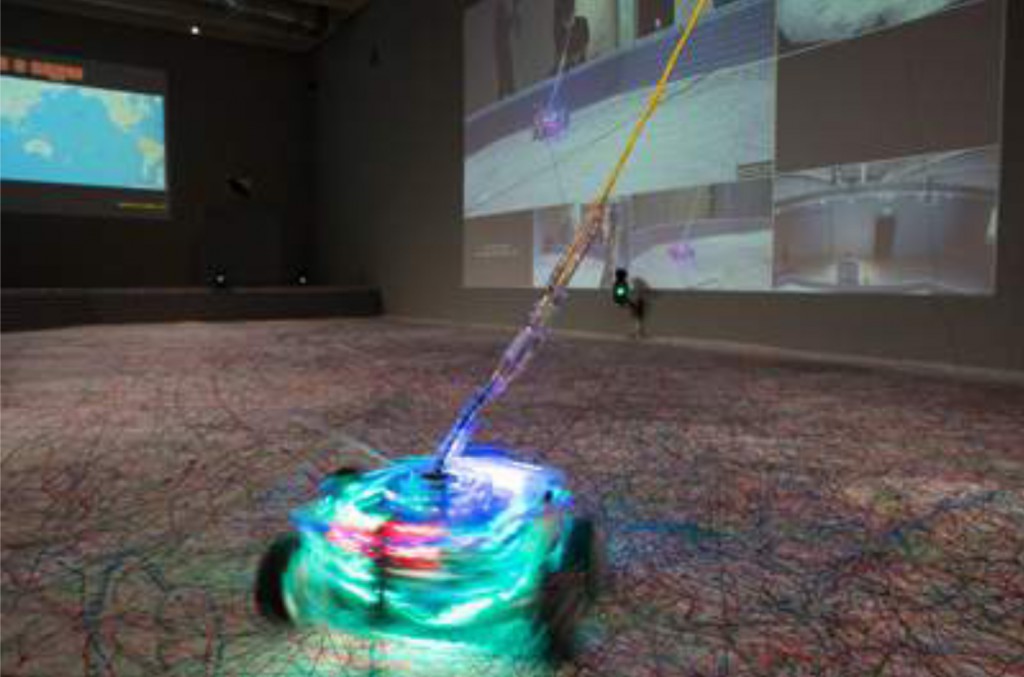 "License 2 DRAW" 2017
installation view at Singapore Art Museum
©Uudam Tran Nguyen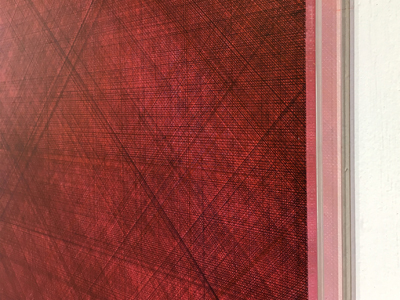 ©Aditya Novali
courtesy of Roh Projects, Indonesia
"2008 Phnom Penh, Cambodia: First High-Rise 1"
©Rattana Vandy
UuDam Tran Nguyen, 

Aditya

 Novali, Rattana Vandy
"Lines, Borders, Boundaries, and The In-Betweens"
 Saturday, 1st July – Saturday, 29th July 2017
Closed on Sundays, Mondays and National Holidays
Gallery hours: 11:00-18:00 (Tue / Wed / Thu / Sat) / 11:00-20:00 (Fri)
Opening reception for the artists : Saturday, 1st July, 18:00-20:00
Supported by Backers Foundation,
Arts Initiative Tokyo
Cooperated by Singapore Art Museum
YAMAMOTO
GENDAI
 is very pleased to present "
Lines, Borders, Boundaries, and The In-Betweens
", a group exhibition by three prominent artists, UuDam Tran Nguyen, Aditya Novali and Rattana Vandy from July 1st through 29th, 2017.
UuDam Tran Nguyen, born in 1971 in Kontum, Vietnam, is currently based in Ho Chi Minh City, Vietnam, after having earned his BA from UCLA and MFA from School of Visual Arts in New York. Tran Nguyen is strongly interested in Vietnam's rapid development and its human progress both in urban and rural spaces. He expresses his ideas in a wide range of mediums such as performance video, and large installation. In Japan, Tran Nguyen has participated in Koganecho Artist in Residence Program (2014), Aichi Triennale (2016), a group exhibition, BODY/PLAY/POLITICS (Yokohama Museum of Art, 2016), and internationally has exhibited in Artists' Film International (Whitechapel Gallery, 2014), Fiesta Mobile (New York High Line, 2016), and Sights and Sounds: Global Film and Video (Jewish Museum, 2016).
This exhibition proudly presents 
License 2 DRAW,
 an interactive work that involves viewers' smartphones and tablets to control the work through an application. This work is connected with his studio in Ho Chi Minh City, Singapore Art Museum in Singapore where Tran Nguyen currently participates in another group exhibition 
Imaginarium: To the Ends of the Earth
, and in 
YAMAMOTO
GENDAI
, Tokyo, he shows us a new model of collaboration that is possible through the means of the internet space while also transcending the differences among people, cultures and lifestyles.
Aditya Novali, born in 1978 in Solo, Central Java, initially started by studying architecture in Parahyangan University in Bandung, then switched to studying conceptual design at Design Academy Eindhoven, Holland. The influence of Novali's experiences is evident in his structural and formalistic works. In Japan, Novali has participated in Dojima River Biennale (2013) and Tokyo Wonder Site Residence Program (2016), and internationally exhibited in Beyond the Walls (Primo Marella Gallery, 2013), Shout! Indonesian Contemporary Art (Museo d'Arte Contemporanea, 2014), and also in a variety of group exhibitions. Novali was selected as a finalist for the Prudential Eye Award (Singapore, 2016), and holds an active and influential role in the contemporary art scene of Indonesia.
In this exhibition, we are pleased to present 10 of Novali's new works that take a mathematical and architectural perspective. His new body of work is a continuation of works recently exhibited in Art Basel Hong Kong (2017), which he explores the relationship between randomness and order and also addresses the strict limitations of composition. As a response to the surrounding sociopolitical tension and complexity, Novali establishes a visual lexicon in relation to the self and its attempt to assimilate its perimeters through the idea of "Epenthesis", which is the insertion of a consonant letter or sound within a word to more easily pronounce it. Thus, through line, structural composition, transparency, and soft remnants of gestural forms, Novali builds "consonant letters" to respond to the sociopolitical atmosphere in Indonesia's society.
Rattana Vandy
, born in 1980 in Phnom Penh, Cambodia, currently lives and works between Paris, Taipei, and Tokyo. His video work, 
MONOLOGUE
, draws from his own experience and has exhibited in 
TIME OF OTHERS
 (Museum of Contemporary Art Tokyo, 2015), which later traveled to the National Museum of Art, Osaka, Singapore Art Museum, and in Queensland National Art Gallery (2015-2016). 
Rattana
 participated in the Backers Foundation and Arts Initiative Tokyo's Residence Program (2015), was selected as a finalist for the 
Hugo Boss Asia Art Award 
(Shanghai,2015), and later also presented in the exhibition, 
Anywhere But Here
 (Bétonsalon, 2016).
This exhibition features not only 
Rattana's
First High Rise
, a work that documents a construction site and its workers, but also 
Boeung Kak Eviction
, a series of photographs capturing the people who were forced to remove due to the land development of the 
Beoung Kak lake
. 
Rattana's
 recent work 
MONOLOGUE
 presents in a tranquil manner the changing time and development of Cambodia through his journalistic perspective.
This group exhibition is composed of these three prominent Southeast Asian artists as well as the elements of traversing space through the use of the internet to produce a drawing by a robot, employing medium to address the limitation of composition and assimilate its perimeters, and reconsidering one's perspective of society through seeing the both the developments and eviction of houses.
We chose to incorporate the term, "The In Betweens" into this exhibition's title, because as Tran Nguyen states, "without the in-betweens, there would not be Lines, Borders and Boundaries, the  threes preceding it." Furthermore, this implies that in the in betweens of the unconsciousness, there exists the unknown of various problems.
Having participated in an array of both solo and group exhibitions, these artists hold great potential in their artistic journeys and we are excited to see where they are headed. Thus, we encourage everyone to join us in this opportunity.