Artist:Yayoi DEKI

©Yayoi DEKI "Bisexual", 2017, Acrylic on panel, H117xW117cm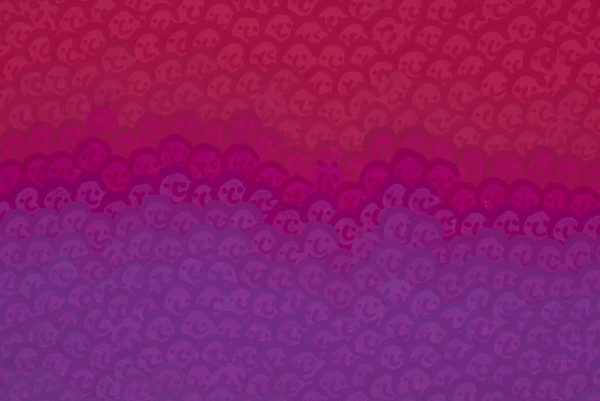 "Bisexual" detail
Yayoi DEKI solo exhibition, "Flags"
2017/05/20 (Sat)-06/17 (Sat)
Closed on Sundays, Mondays and National Holidays
Gallery hours : 11:00-18:00 (Tue / Wed / Thu / Sat) / 11:00-20:00 (Fri)
Opening reception : 2017/05/20 (Sat) 18:00-20:00
YAMAMOTO GENDAI is very pleased to present "Flags", a solo exhibition by Yayoi DEKI from May 20th through June 17th, 2017.
Since her debut, Deki has joined numerous exhibitions such as "Ground Zero Japan" (Art Tower Mito, Ibaraki, 1999) and "Roppongi Crossing 2007: Future Beats in Japanese Contemporary Art" (Mori Art Museum, Tokyo, 2007), together with international biennials such as "Venice Architecture Biennial" (Venice, Italy, 2000) and "It happened Tomorrow" at Lyon Biennial (Lyon, France, 2003). Not only gained earnest fans all over the world through her previous exhibitions, her works recently belong to the permanent collection at 21st Century Museum of Contemporary Art, Kanazawa, Mori Art Museum, Tokyo and Takamatsu Art Museum, Kagawa, where her career has been evaluated publicly. The exhibition "Flags", counts 2 years from her previous exhibition and presents more than 10 new paintings based on 'Minority Flags'.
Over the years, Deki has been developing a series employing a variety of national flags from Uruguay, Ireland, France and such. Taking those colorful flags as her motifs provides us a spectacle impression with depicting countless faces by a finger stamping method on the approximately 120 square centimeters background which immediately reminds a minimalistic work. They are free-hand paintings and the colors are carefully piled up looking familiar to those flags waving before the wind. Numerous and unidentifiable faces when you only notice with an intimate distance actively conjure their lives inhabited in the particular country and regions.
As the exhibition theme, Deki selected 'Minority Flags' which include sexual minorities and it broadly extends to a various groups such as an organization for the purpose of animal welfare and the Paralympics. The colors have been always her inspirational source and every flag owns its original meaning by the colors and shapes used within. However, the distinctive context and presentation of the diversity in people's lives and advocacy behind of the minority flags with pale tones which not too many adopt them especially intrigued her.
The exhibition presents her new works whose inspiration was provided by some flags from an organization for the purpose of animal welfare, the Paralympics, LGBT communities and Cupioromantic, along with the colorful anonymous faces and animals faces signature of panda appearing to suggest her sympathy for juvenile. What defines a painting is not only composed by a technique being presented but also by pleasure expressed with overflowing vivid colors, innocence and ambivalence with madness emanating from the magically delicate depiction.