Artist: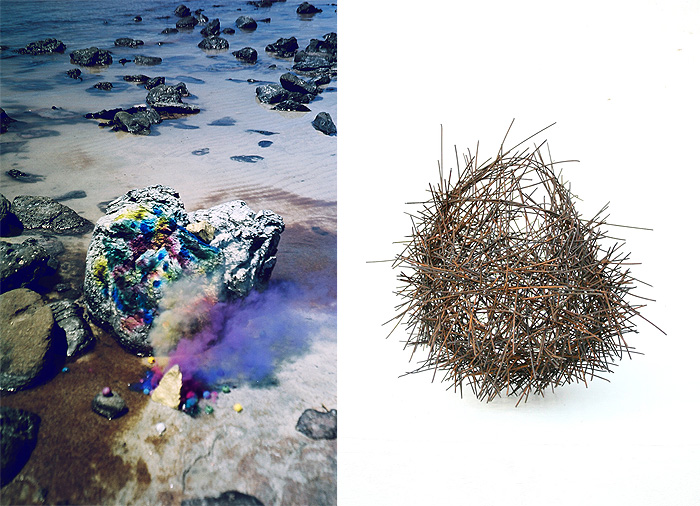 The BAR(The Backers Foundation and AIT Residence Programme)vol. 7
Albert Samreth(USA)&Gor Soudan(Kenya)
2014/07/12(Sat) – 2014/07/26(Sat)
Opening reception:2014/07/12(Sat) 18:00 – 20:00
Gallery hours: 11:00 – 19:00 *On Wed. 16th July, the exhibition will close at 17:00
Close on Sunday, Monday and public holiday
Organized by: Arts Initiative Tokyo[AIT]
Co-organized by: The Backers Foundation
Supported by: YAMAMOTO GENDAI / YOKUMOKU
Curator: Naoko Horiuchi [AIT]
YAMAMOTO GENDAI is please to present a Backers and AIT Residence (BAR) program exhibition of two artist Alberst Samreth and Gor Soudan, organized by Arts Initiative Tokyo [AIT] and The Backers Foundation.
The exhibition will mark the 7th time that the two organaizations have partnered together, having previously hosted artists and curators from Africa, Asia, South America and the Middle East. As part of the joint residency programme, the exhibition will be accompanied by research, production and cultural exchange through educational sessions.
Albert Samreth (Born in 1987, Los Angeles, USA) is an emerging conceptual artist who has developed a studio practice based around engaging with natural and systematic processes. For this exhibition, Samreth will present a new series of paintings created by either the effects of Tokyo's heavy summer rainfall or made by the sunlight in a natural photographic process. The remainder of his work for the show will be derived from graphic scores related to his concurrent project for the International Moscow Biennale of Young Art, where he will be teaching songs to an African Grey Parrot.
Gor Soudan (Born in 1983, Kisumu, Kenya) is a self-taught conceptual artist based in Nairobi, Kenya. For this exhibition, Soudan will present pieces from his "Drawing in Space" series alongside linear drawings and an installation constructed in his Tokyo studio using a variety of locally-sourced, natural materials.
The BAR(The Backers Foundation and AIT Residence Programme)vol. 7
AIT Press Release